BUILDING INDEPENDENCE &
PARTICIPATION
At YFS, we back people in Logan and surrounding areas not just to overcome adversity, but to thrive.
If you or someone you know needs support in Logan, we can help.
For other organisations providing emergency relief in the Logan area, check the Emergency Relief list.
If you were affected by the Queensland floods and need help sorting out finances and insurance, contact us.
Select a link below for more information.
The theme of our 2022-23 Impact Report is doing what it takes. 
This report documents some of the highlights and challenges from the past financial year, including stories from some of the inspiring people we have worked with.
"I used to not have the confidence to stand up to people. Now, I don't take any nonsense. My children's safety is my top priority."
"I now have hope, and I never had that before. I am so much happier and I can now fully focus on my school."
Since 1983, we've been building the capacity of the people we support to live independently and participate in the community.
Led by young people in the Logan area, R4Respect is an education and prevention strategy to support young people to develop the values, knowledge and skills they need for respectful relationships. Logan business, organisations, community groups and government departments lend their full support to this important program.
Backed by our financial counsellors, Done with Debt is a community education campaign offering hints on breaking the debt cycle.
Substation33 is our electronic waste recycling facility, innovation space and place where people can gain work experience.
The Logan Advance to Zero campaign is an initiative to end homelessness and rough sleeping in the Logan region through a coordinated, collaborative and person-centred approach.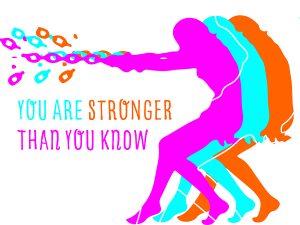 We help lead community action to end domestic and family violence in Logan. We aim to change attitudes and behaviours to provide a safe and supportive community where domestic violence is not tolerated.
We nurture an inclusive culture that promotes value and respect for everyone.
We support the Uluru Statement from the Heart.
We work with people and organisations from varied backgrounds because we have found that by working together, we can achieve the best outcomes. Our volunteers, partners and collaborators bring new skills, shared resources and innovative ways of working. We would value your involvement.
Sign up for updates and news
Join us in making long term change for the people we support.
We've been here since Logan City's inception
YFS has been backing people in Logan since the early 1980s. These days, about 200 staff support thousands of locals each year.
We're known for our commitment to get the best outcomes
We support each other and stand our ground when necessary to help the people we support thrive, not just survive.
Partnerships, networks and collaborations